MACRAME
Diy Macrame: All About Macrame – DNA Model and Knitted Curtain
Diy Macrame: All About Macrame – DNA Model and Knitted Curtain
What is Macrame?
What is macrame ? We can briefly answer the question: 'A textile form applied with knotting techniques instead of knitting or weaving'.
Made with reef or square knots, macrame is used in many fields, from bottles to knife cups. It is possible to find traces of macrame in decoration, accessories, furniture, clothes and even ship parts.
Ingredients for Macrame
The materials required for macrame vary depending on which products you want to prepare with this design method. However, we can list the most commonly used macrame materials as follows:
keychain rings,
Glass or wooden macrame beads,
Ruler,
Scissors
Macrame threads (Thin/thick, twisted, silvery, rope, sequined, colored etc.),
metal or wooden sticks,
pulleys,
bamboo rings,
macrame swing kit,
Earrings and purse rings,
mirror pulley,
fixative spray,
Macrame workboards.
How to Make Macrame?
How to make macrame ? The answer to the question depends on which technique you will use. If you want to learn different techniques and discover new models, it is recommended that you take advantage of the videos and Pinterest images in this area.
If you are just starting out, you can listen to these tips about making macrame:
Learn the simple knot technique first and practice with it to get your hand used to it. You can then switch to different knotting techniques.
Square knot is one of the most used techniques for macrame making. This is also called a 'double knot' and is practiced by working with four threads.
The rope is folded in the middle and fixed on the macrame board. Another rope is folded in this way and attached to the side of the previous rope. The rightmost rope is taken over the middle rope and passed under it.
The rope is removed from the gap formed in between and the outer ropes are pulled and knotted. By taking the strings from one right and one left, you can give your macromeme any model you want like this.
Pay Attention to Rope Tension
Take care to keep the rope taut while tying the dot knot. To make this easier, you can try making the knots on a wooden stick.
If you want to become professional in macrame, you can benefit from workshops as well as 'do it yourself' videos. By attending the workshops, you can get the chance to meet other people who are interested in macrame.
What to do with macrame? If you're wondering, we can say that it all depends on productivity. Because macrame is a method that allows you to obtain countless products in line with your imagination and dexterity.
For example, we can show the following among the things that can be done with macrame:
newspaper stand,
bedspread,
Bag,
Belt,
charms,
plant hanger,
Hammock,
knit basket,
Puff,
Jardiniere,
separator ,
Lampshade,
Swing,
Accessory,
door decoration,
Toy,
wall decorations,
Mirror,
Flower bed,
Pillow,
Curtain,
table cloth,,
State…
Where to Buy Macrame?
What you need to apply this method; It can be obtained from hobby stores, e-commerce sites or second-hand platforms such as ETSY. If you are thinking of buying ready-made products made with macrame techniques, you can search for toy and accessory shops and boutique businesses serving in this field.
You can find many sellers on Instagram or in various Facebook groups where you can get macrame products at affordable prices.
Colourful Macra-Weave Design Using DNA Model
Materials:
– 4mm Rope (Natural)
– 3mm String (Terracotta, Vintage Peach, Mustard, Vintage Green)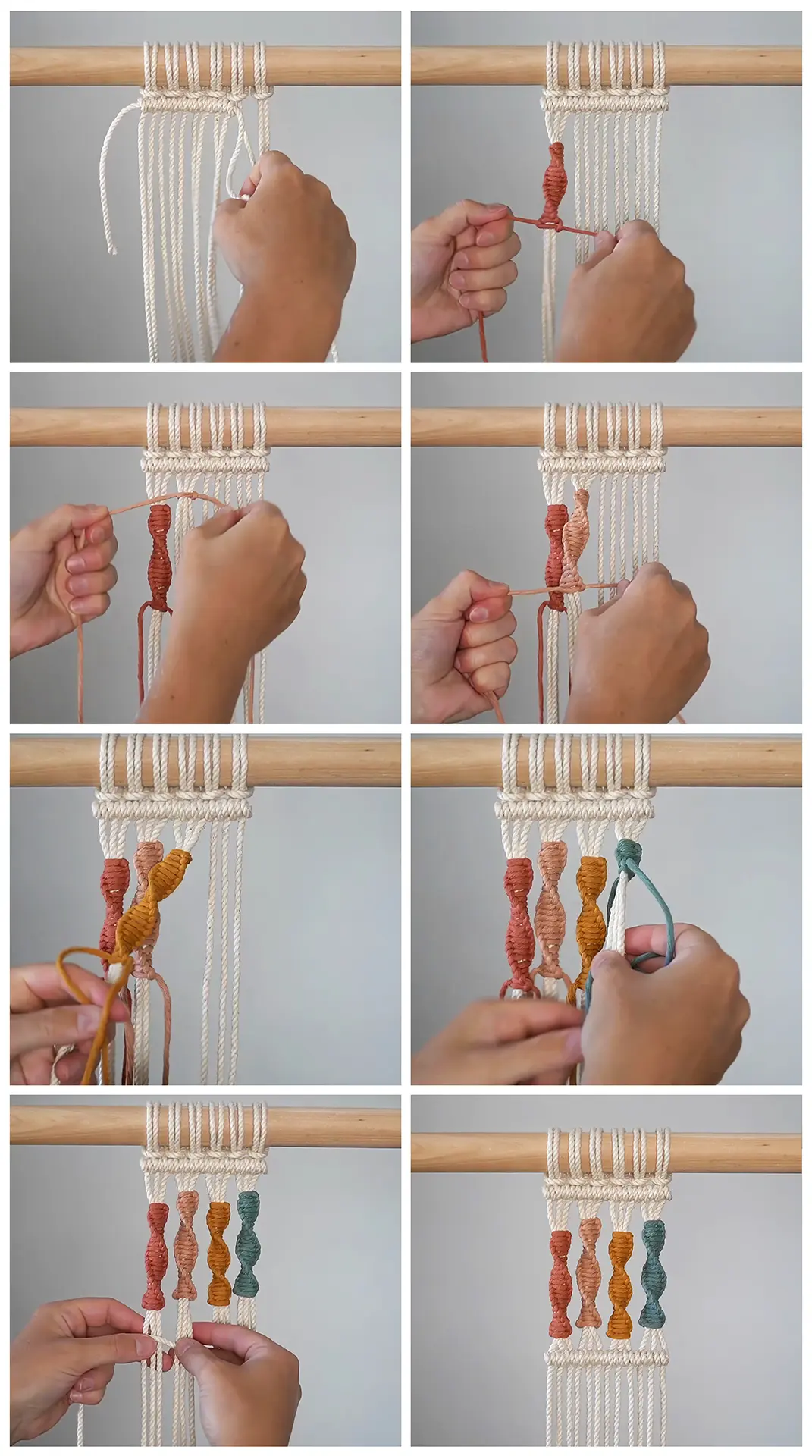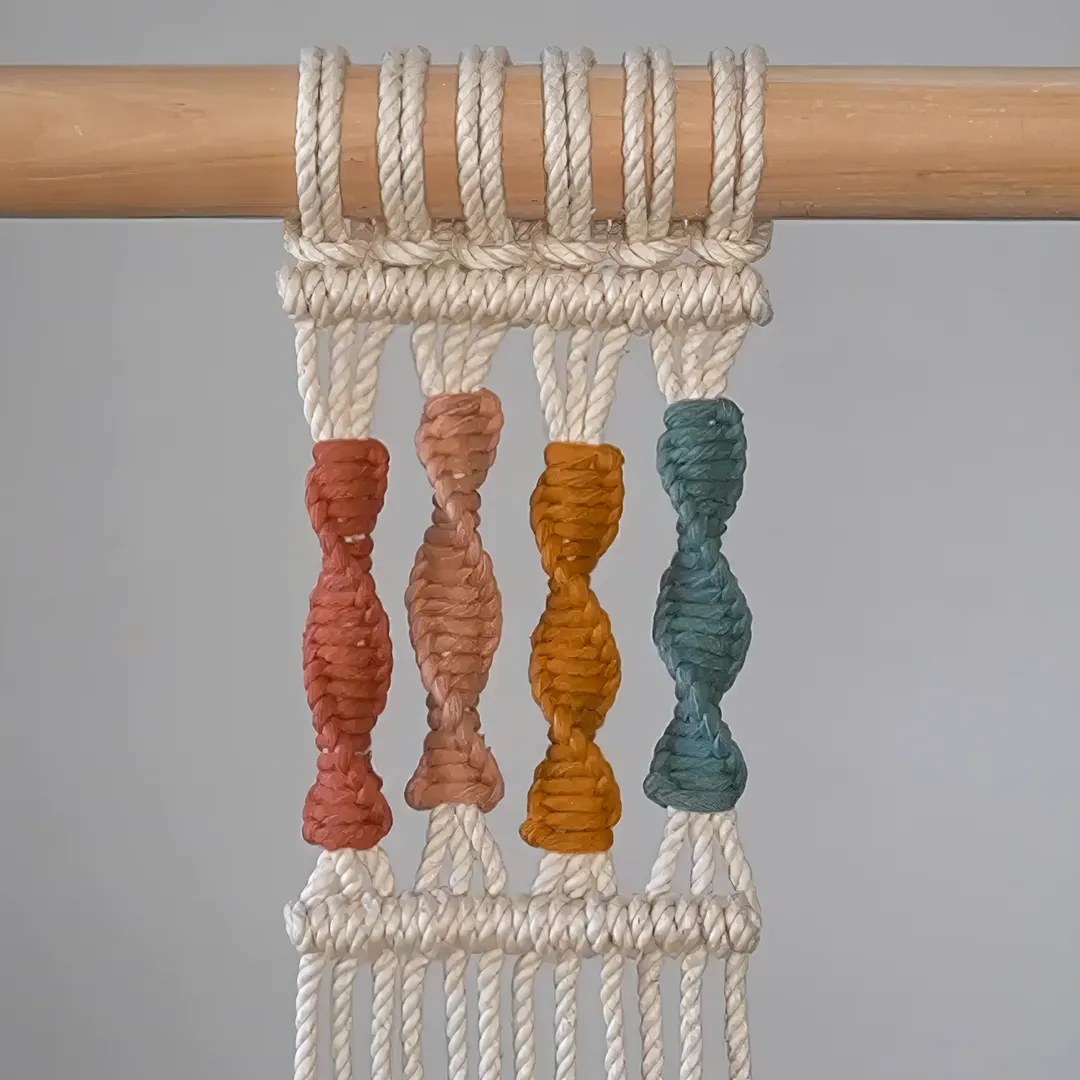 Tutorial Video:
Wonderful Macrame Intermediate Butterfly Wall Hanging
Materials:
– 20 Inch Dowel (Width, 0.75 inches)
– 368 ft of 5/5.5mm Super Soft Rope (Colour: Natural)
– 5 m Roving (2.25m in each colour: Natural and London Fog)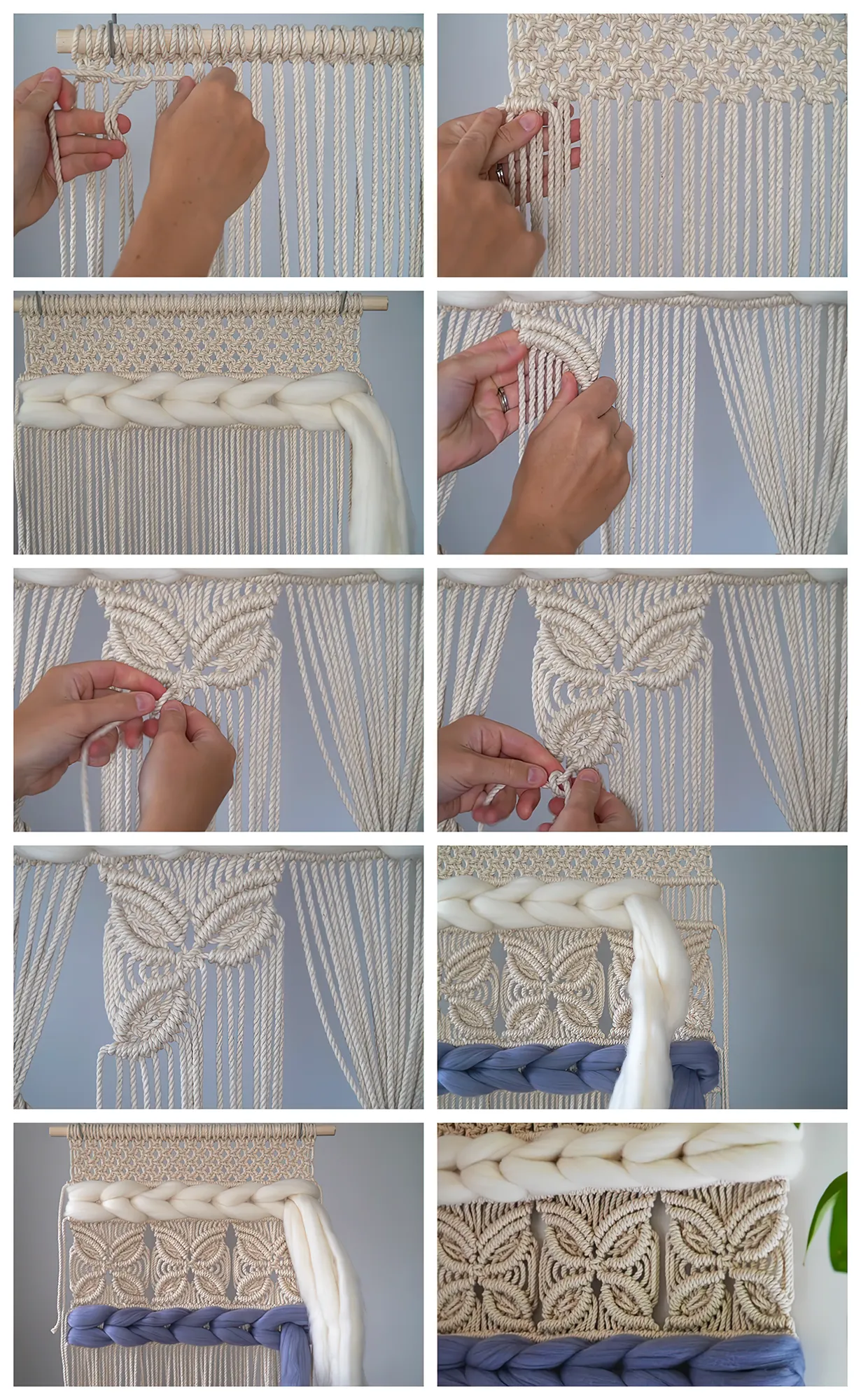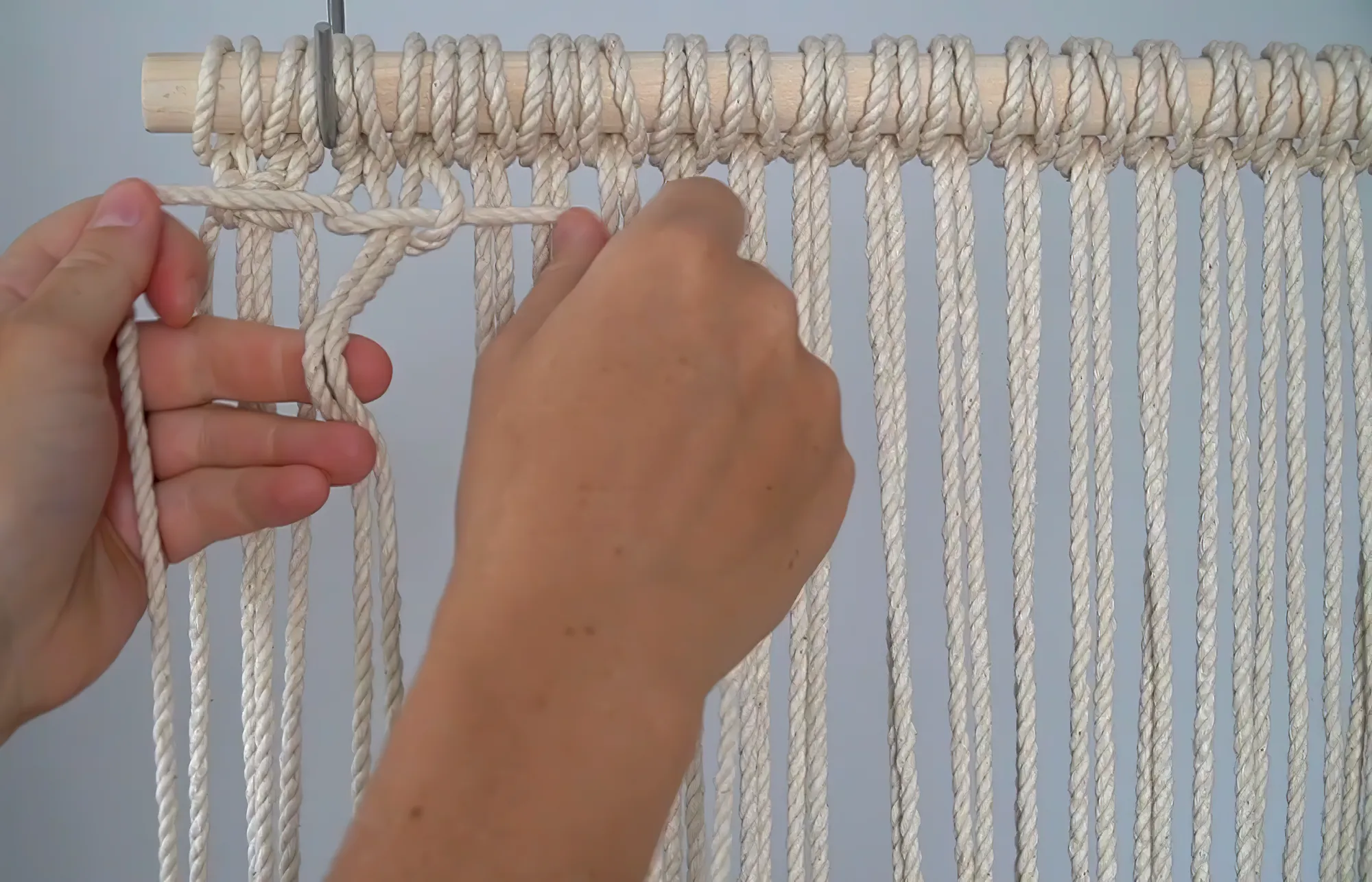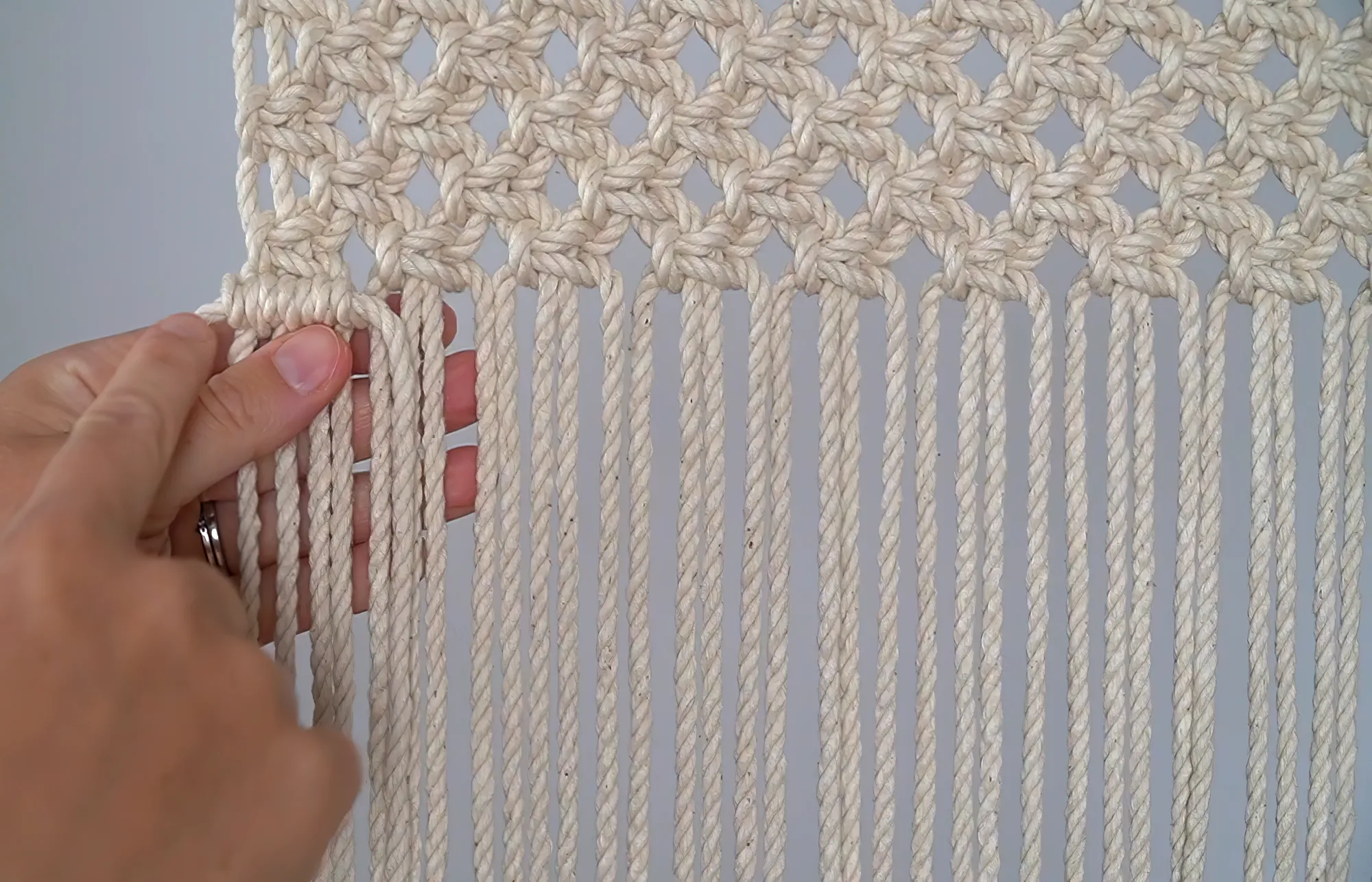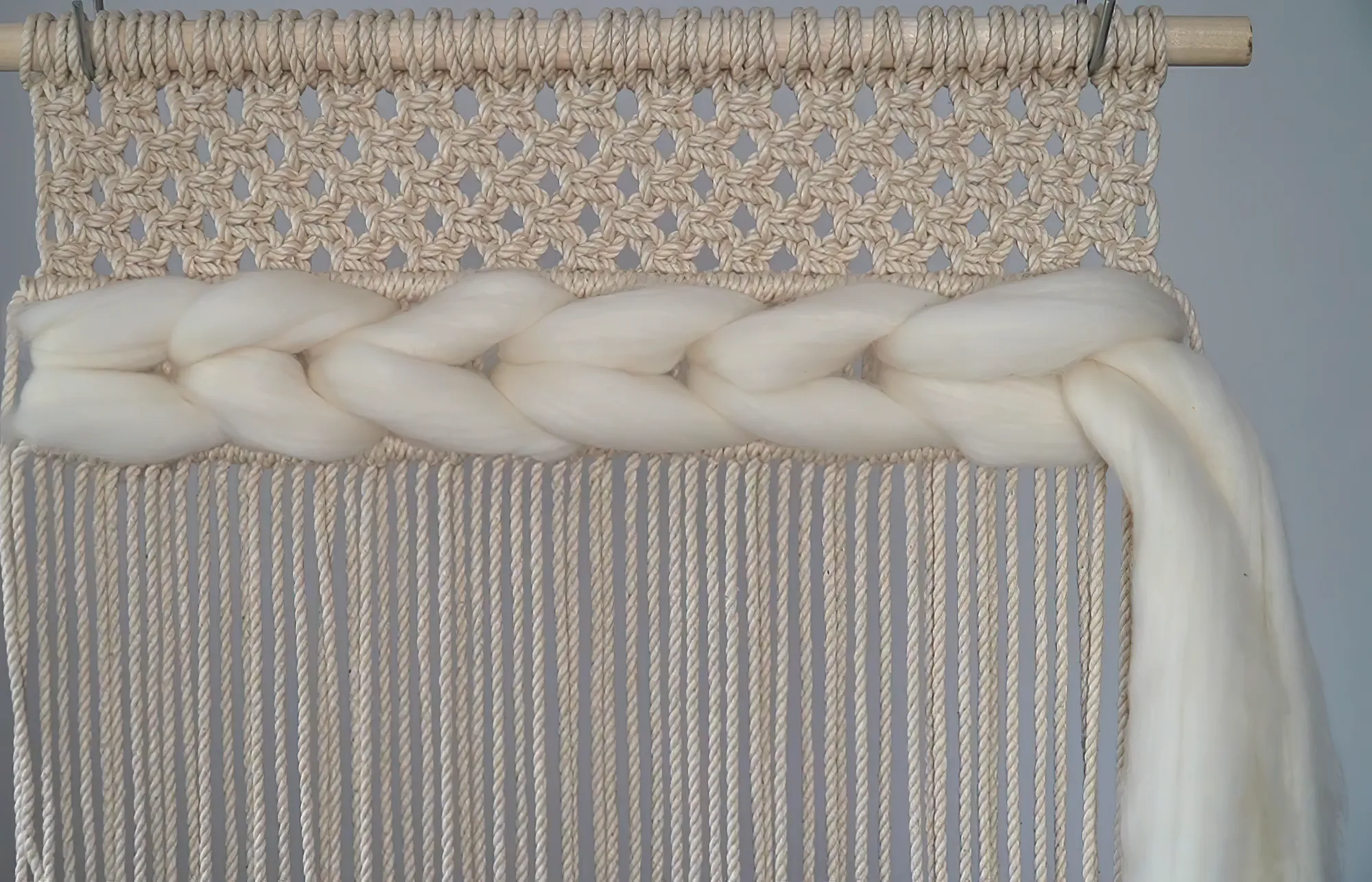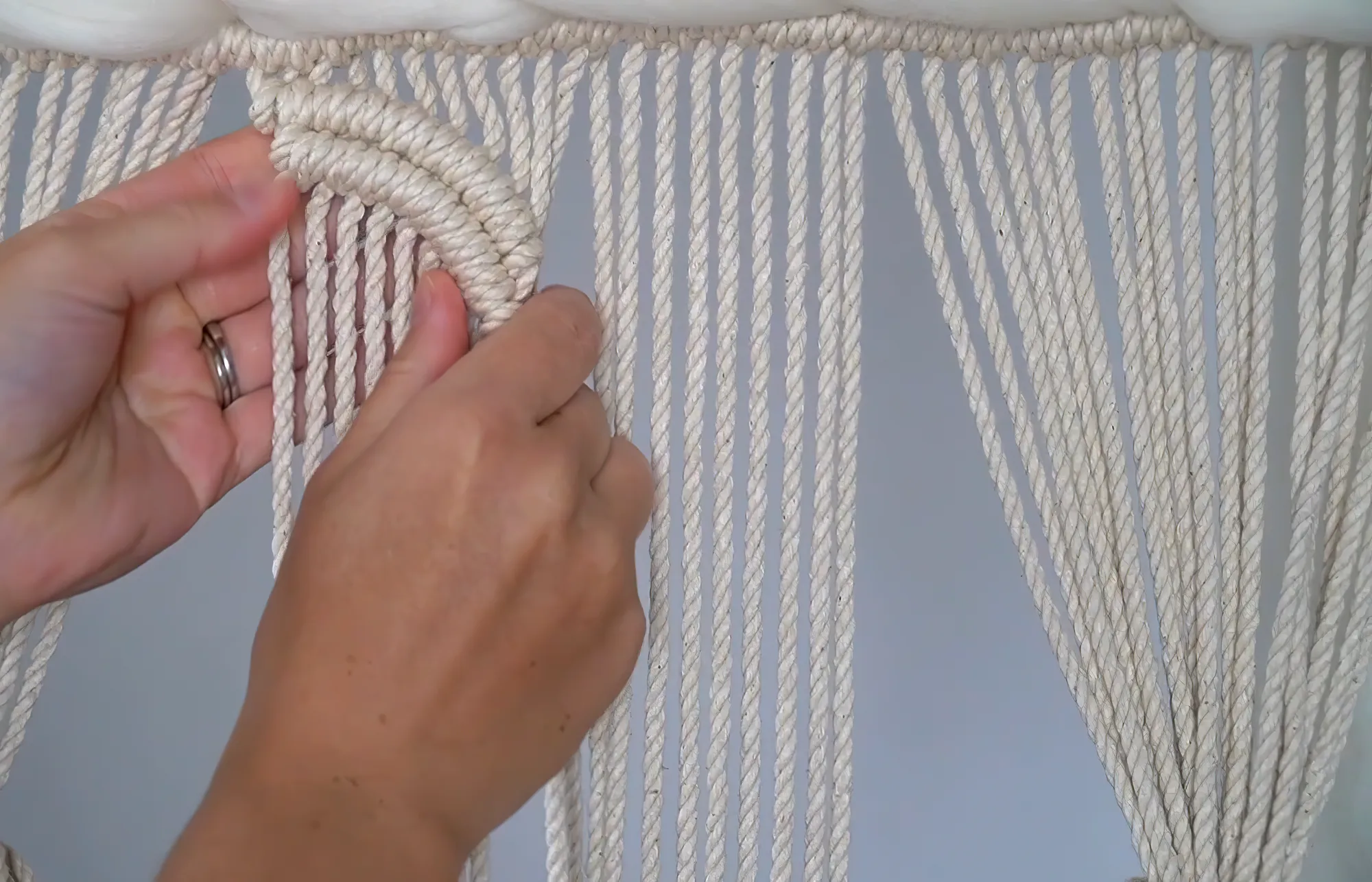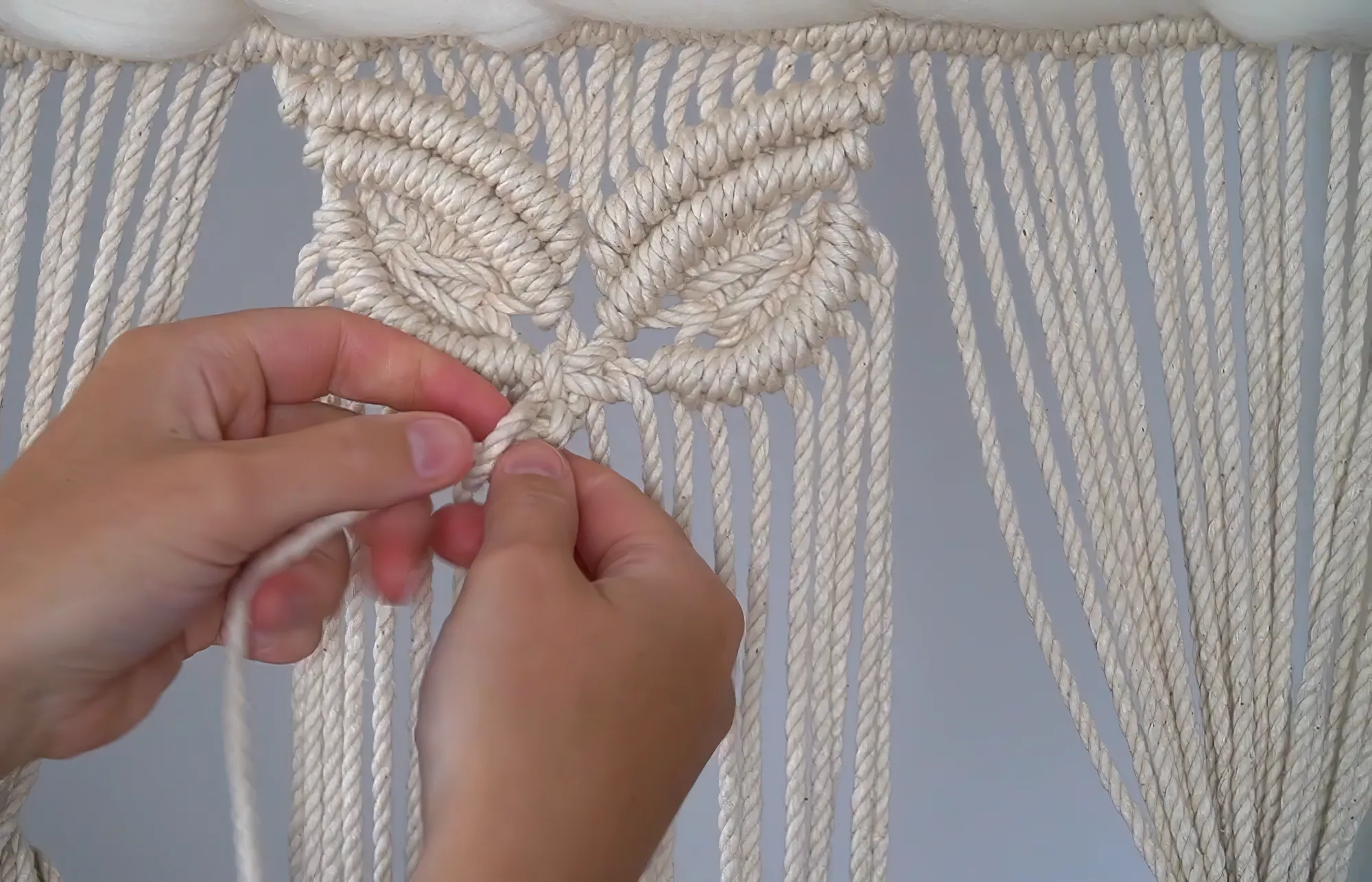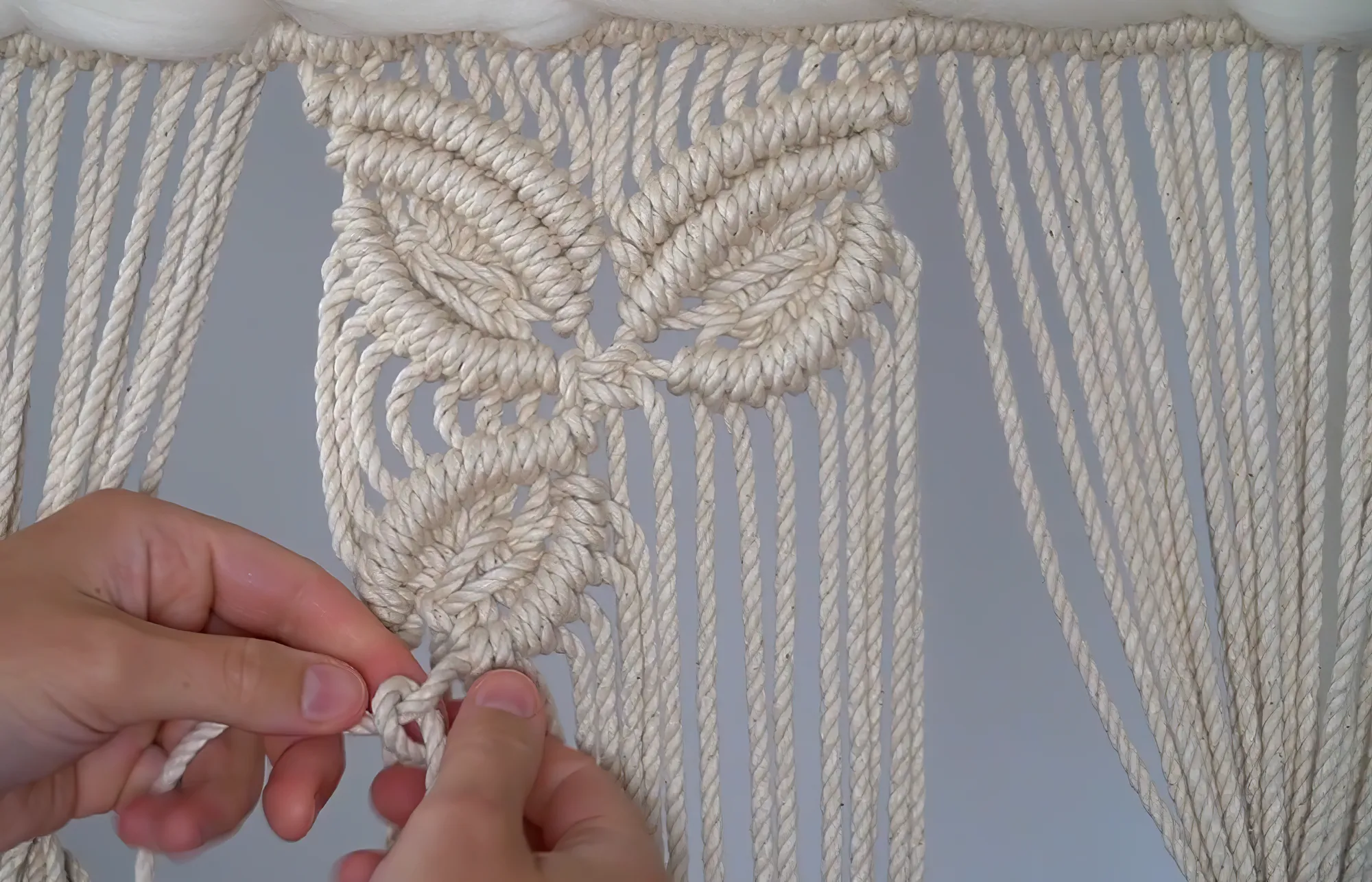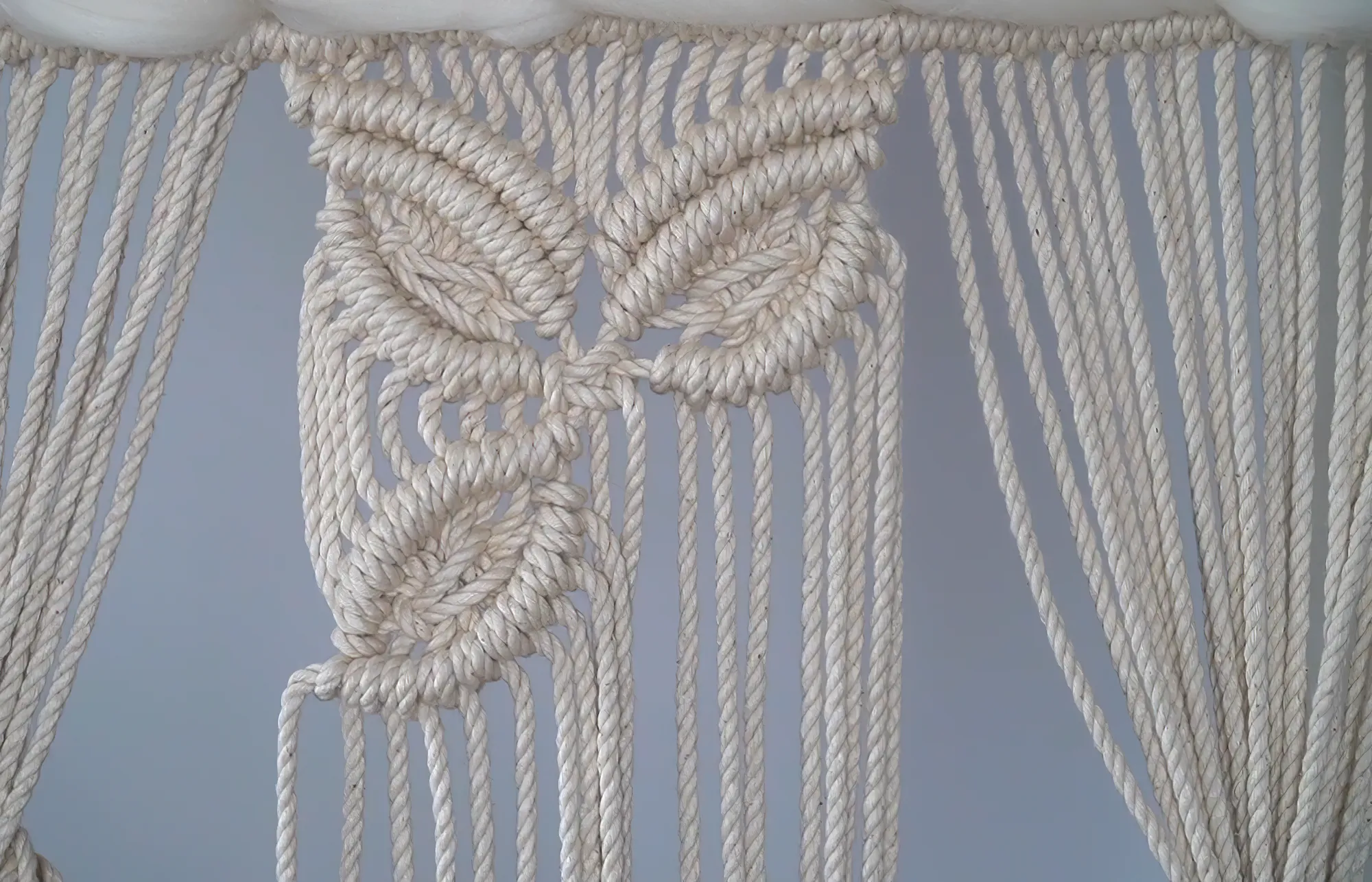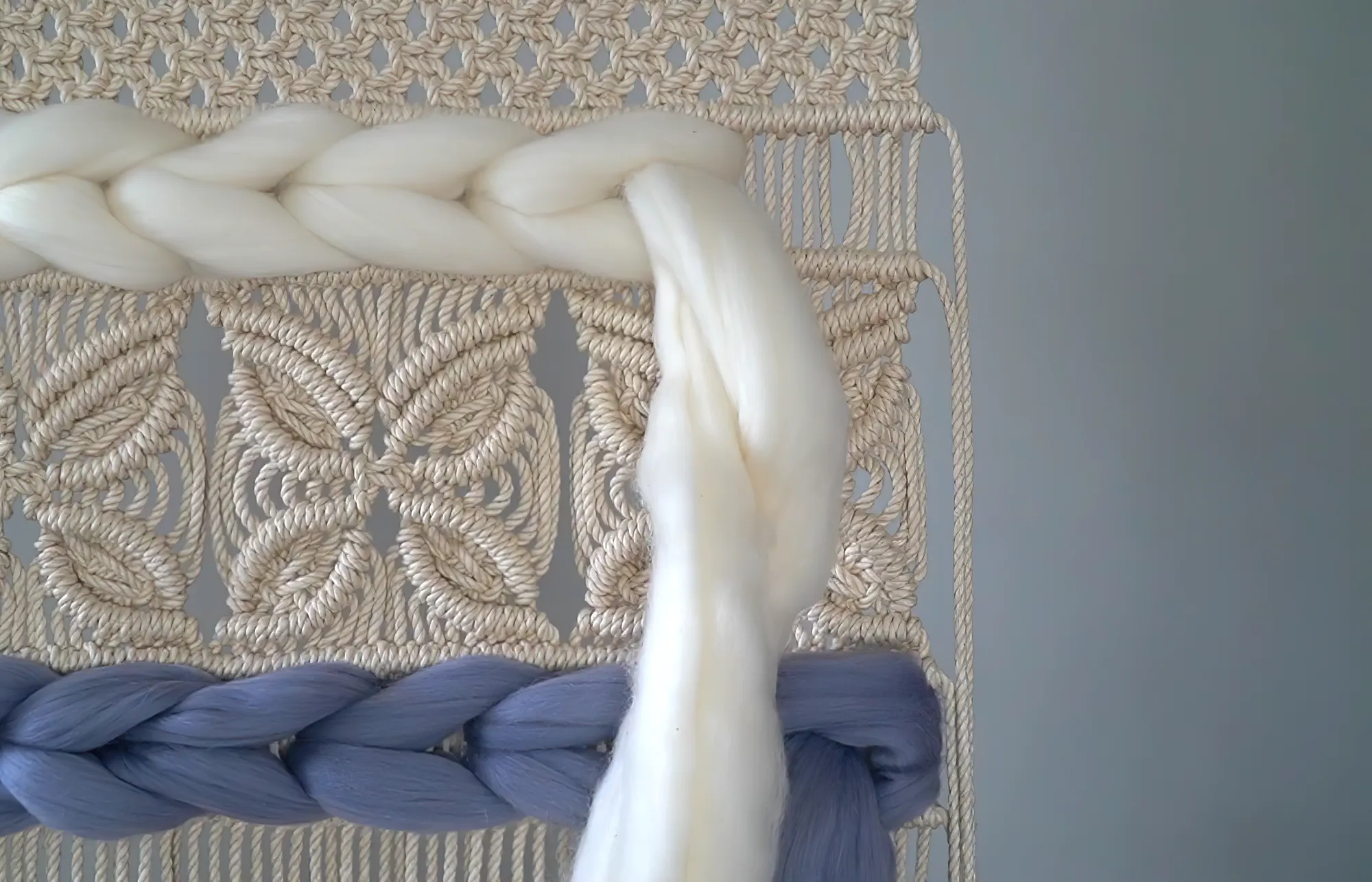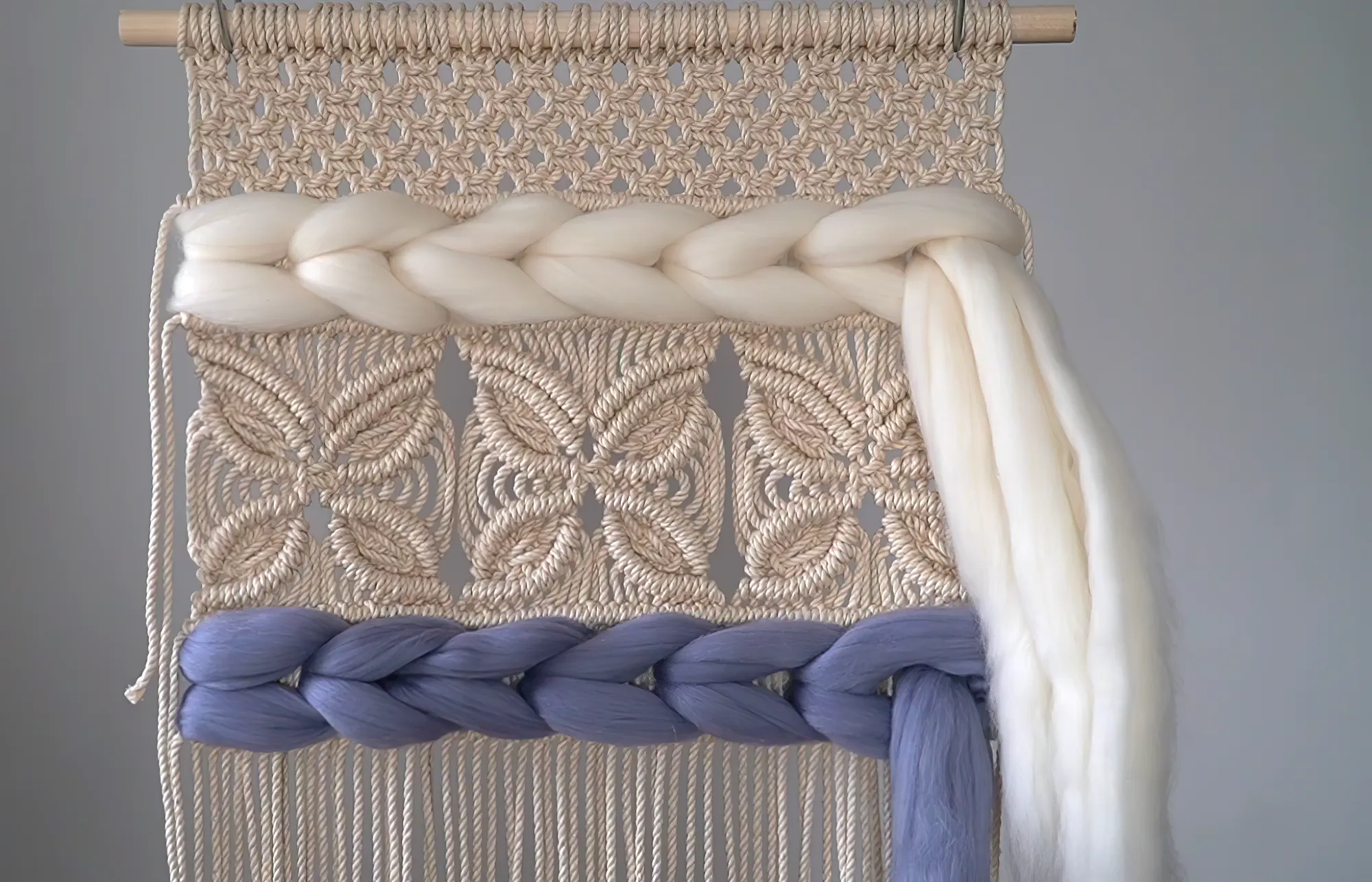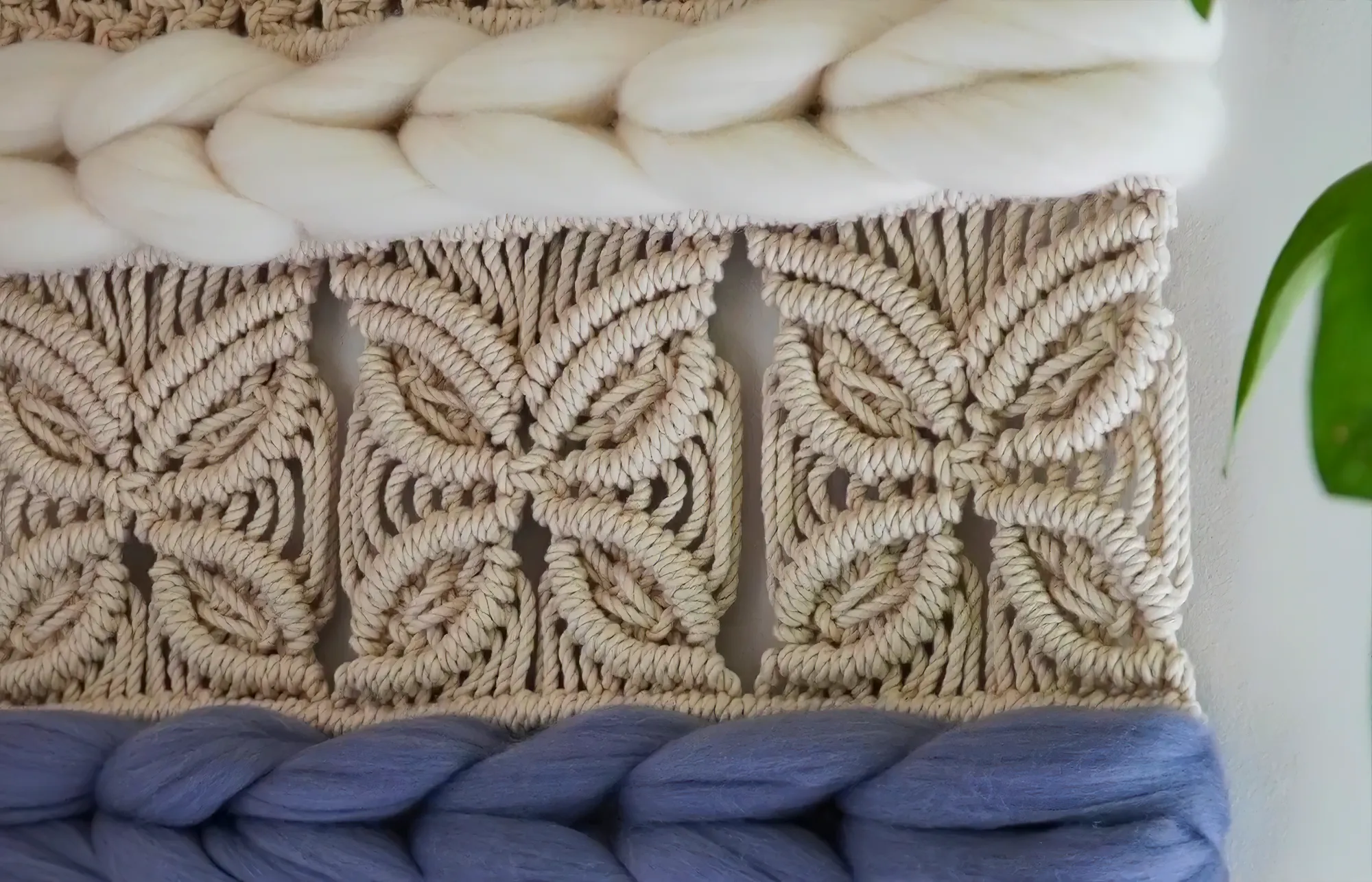 Tutorial Video: