MACRAME
DIY- MACRAME STAR – MACRAME ORNAMENT – CHRISTMAS CRAFTS
DIY- MACRAME STAR – MACRAME ORNAMENT – CHRISTMAS CRAFTS
In today's tutorial we are making a beautiful macrame star. I would say it is a beginners pattern because you only have to know 2 knots, the Larks Head knot, and Square knot. I feel like this is beautiful all year round, not just as a Christmas ornament, I have a funny feeling this will be another one my daughter claims for her bedroom!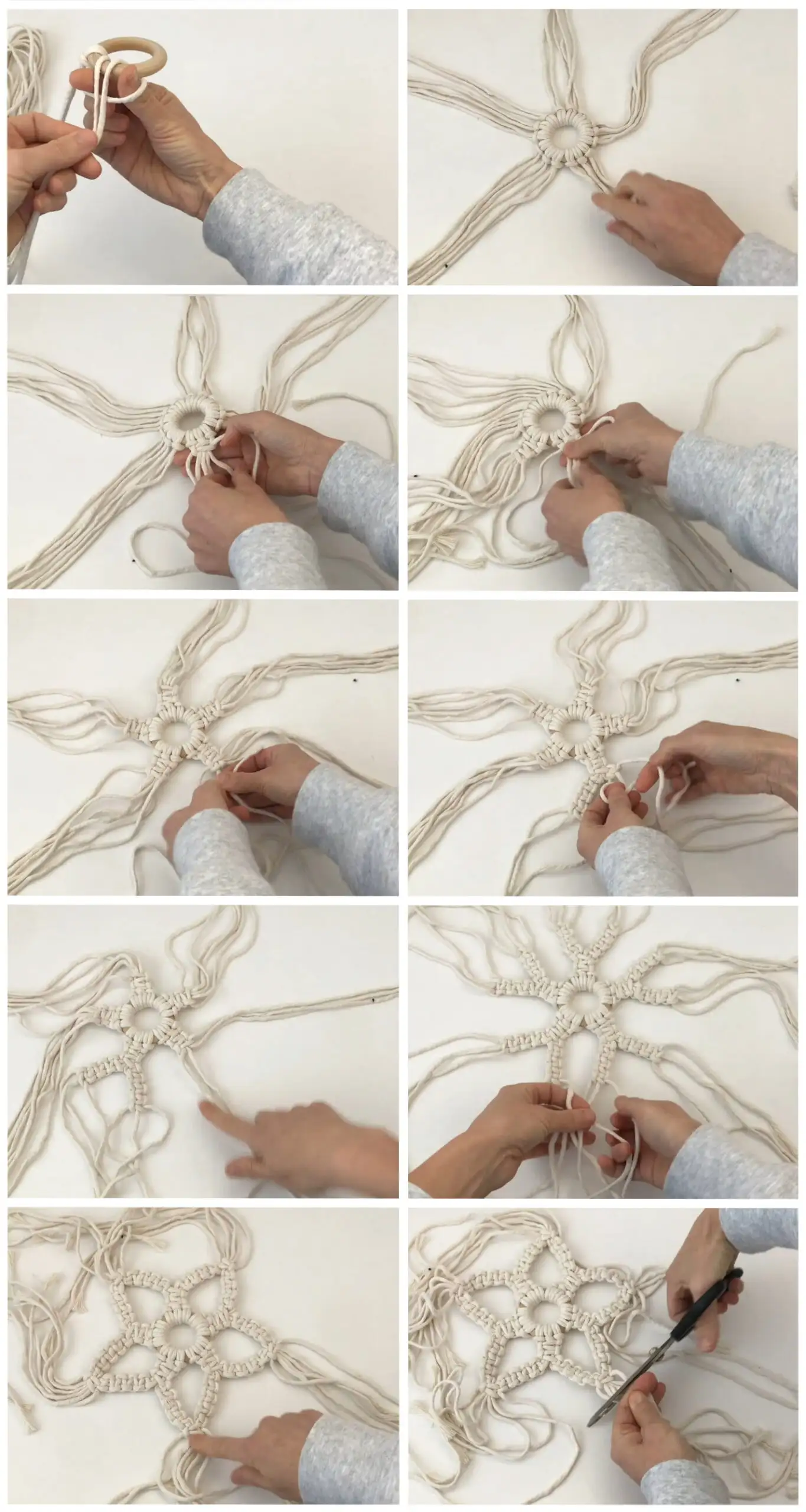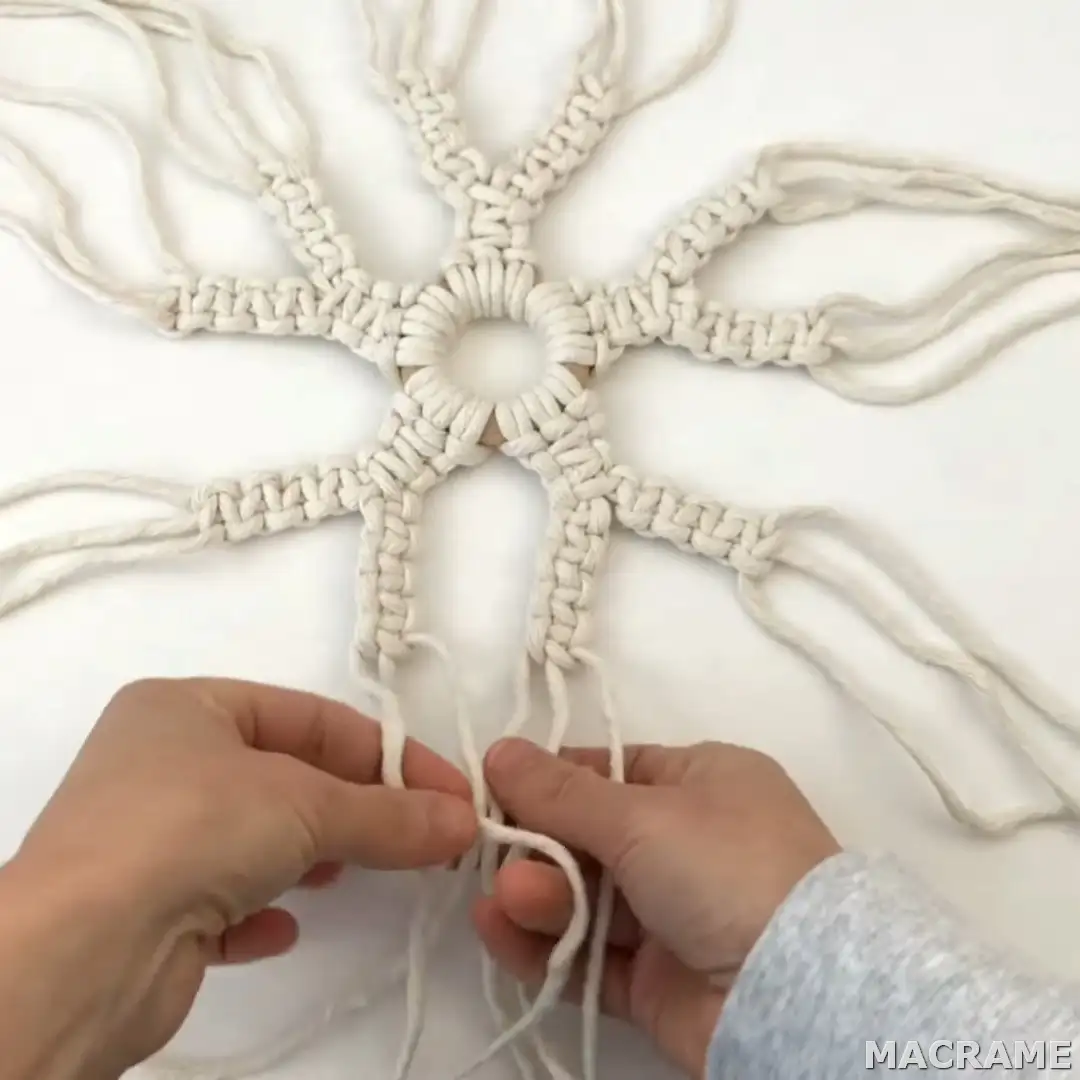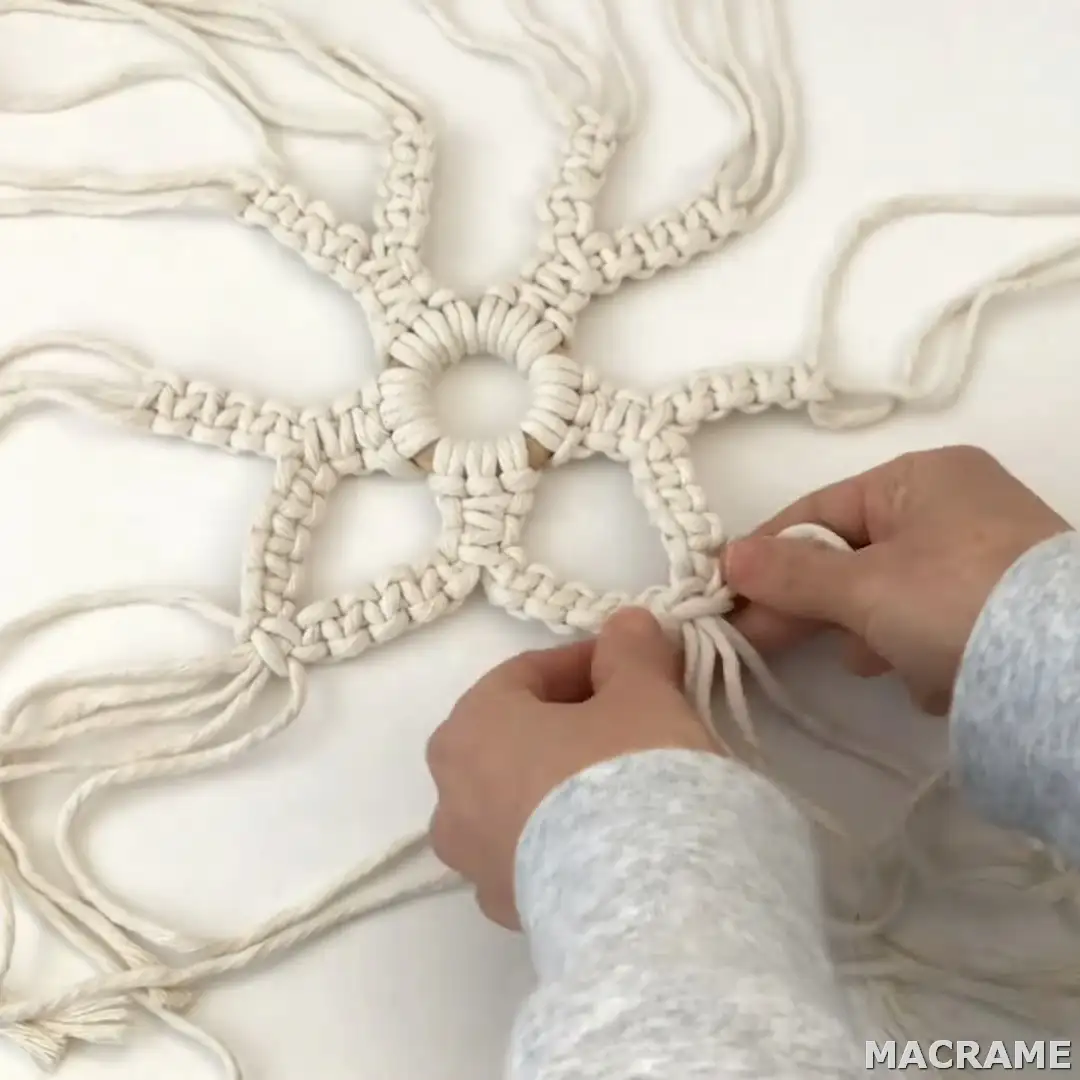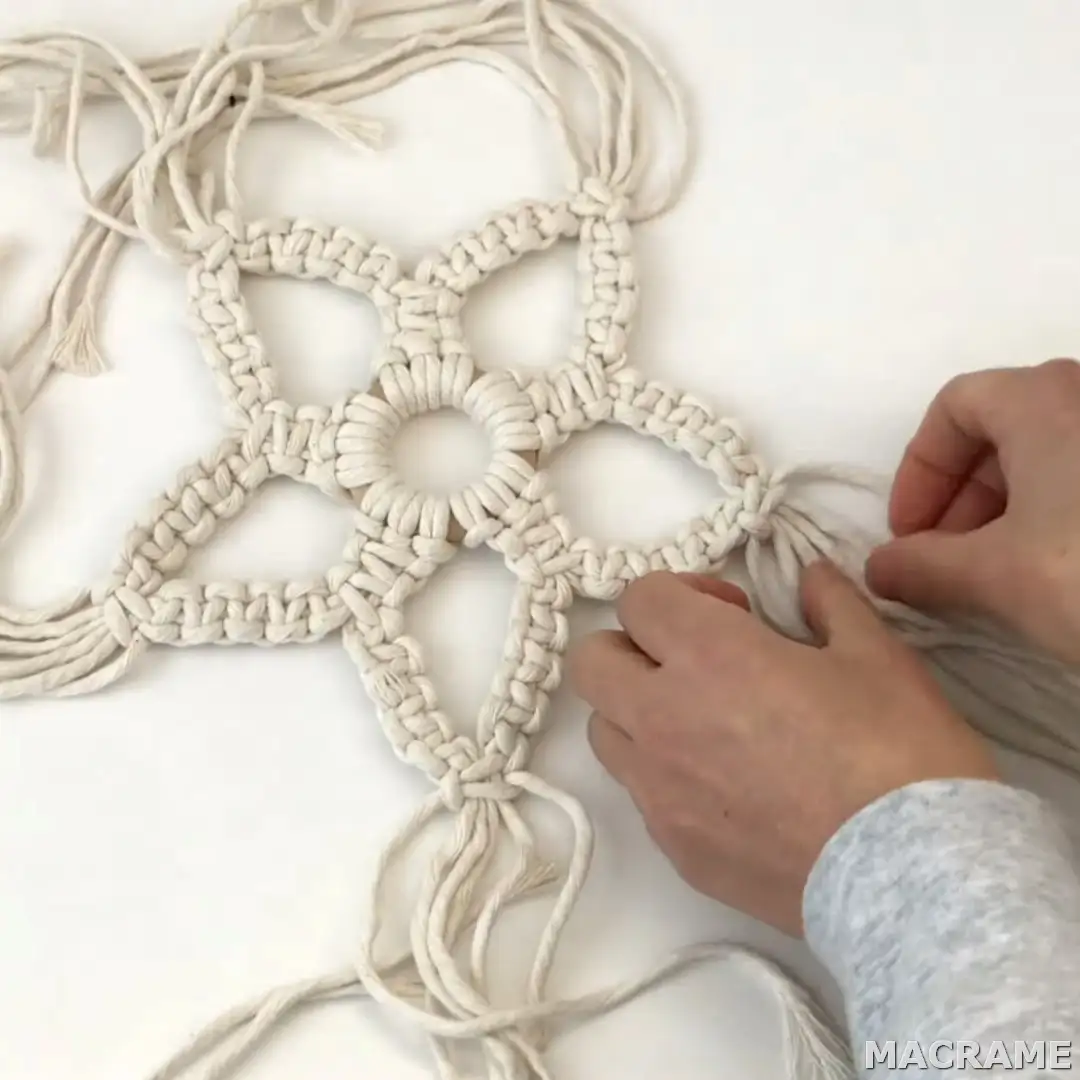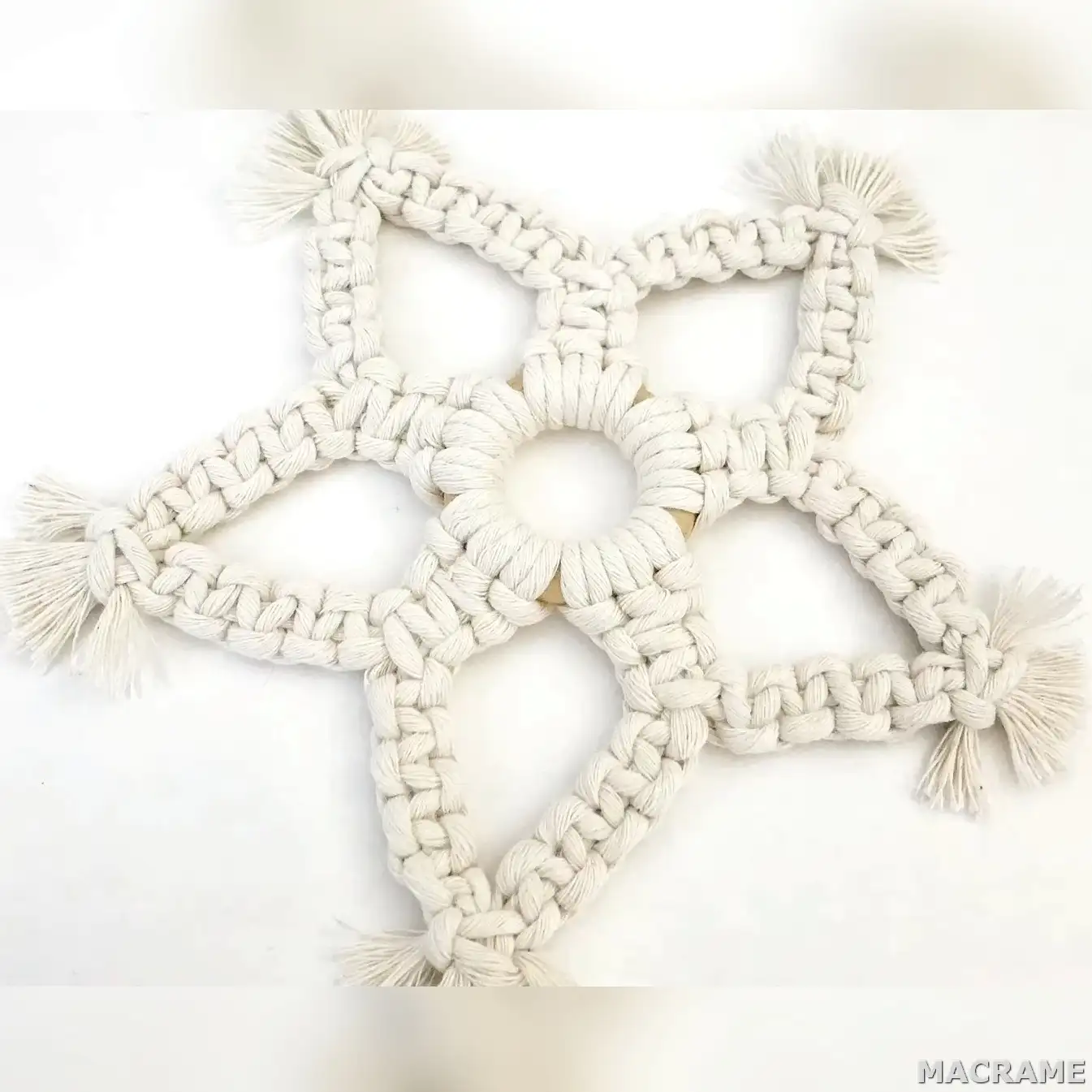 The one I've created is a medium size, so if you want to make it smaller, just cut the amount of square knots back, or if you want it larger, add more. Keep in mind each square knot roughly uses about 1 inch or cord so you will want to adjust the cord lengths accordingly.
MEASUREMENTS:
HEIGHT: 9 inches or 23cm.
WIDTH: 9 inches or 23 cm.
Here is what I used:
– 4mm, single ply cotton by Ganxxet cut to:
– 15 x 42 inches/107cm
– 2.25 inch/6cm wooden ring (Amazon)
– Fabric glue is optional