MACRAME
Diy Macrame: Three different knitting knot models
Diy Macrame: Three different knitting knot models
For those of you who are just starting out with macrame, it is a good idea to use items that you already have around the house. Select one type of thread and one mounting ring. Next, find a board to work on. You will also need macrame pins to attach your thread to the board. Safety pins will work just as well for your first project. You can also learn how to macrame on YouTube.
Depending on the materials that you use, you can choose how to hang your macrame creations. Some people prefer a basic knot pattern while others choose a favorite art piece. To make a macrame wall hanging, you will need six pieces of 4mm rope that are about two meters long each. You will also need about 40 to 50 cm of cord. You will want to make six square knots. You can also use other materials, such as glass or wood beads.
A macrame board is a sturdy surface that will hold your project in place while you knot the materials. You can make this board from various materials, including a piece of cork, a plastic sheet, or even two pieces of cardboard joined together. The board should be approximately 12 inches square and thick enough to insert T pins. You can also make macrame boards as part of a Boho design trend. You can use them to hang house plants, hang pictures, or create beautiful wall hangings.
The technique of macrame is believed to be an ancient art form. It originated from the Arabic word "migramah", meaning fringe. It was traditionally used to secure the bottom edges of woven fabrics. Early examples of macrame can be found in ancient carvings by the Assyrians and Babylonians. They also used macrame in the ancient world for other purposes, including for making fringes on animals. The craft spread throughout the world, influencing textile art.
In addition to home decor, macrame can also be used to make plant holders, fish bowls, and other festive decorations. You can even create wall hangings using macrame, such as a multi-level design on a single wall. The possibilities are endless with macrame. It can spice up even the most boring item or add a boho touch to a piece of furniture. Its versatility makes it an ideal craft for the whole family.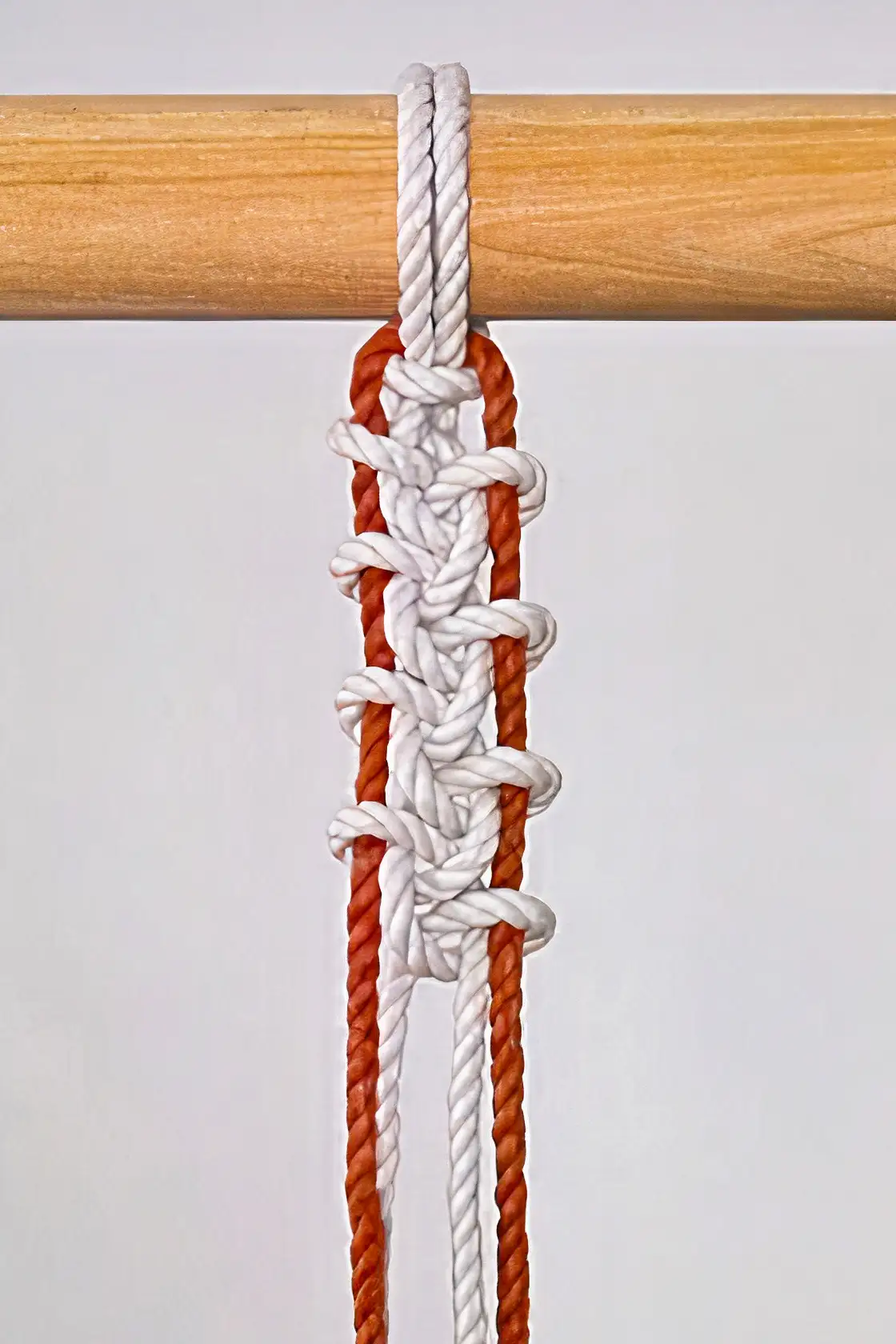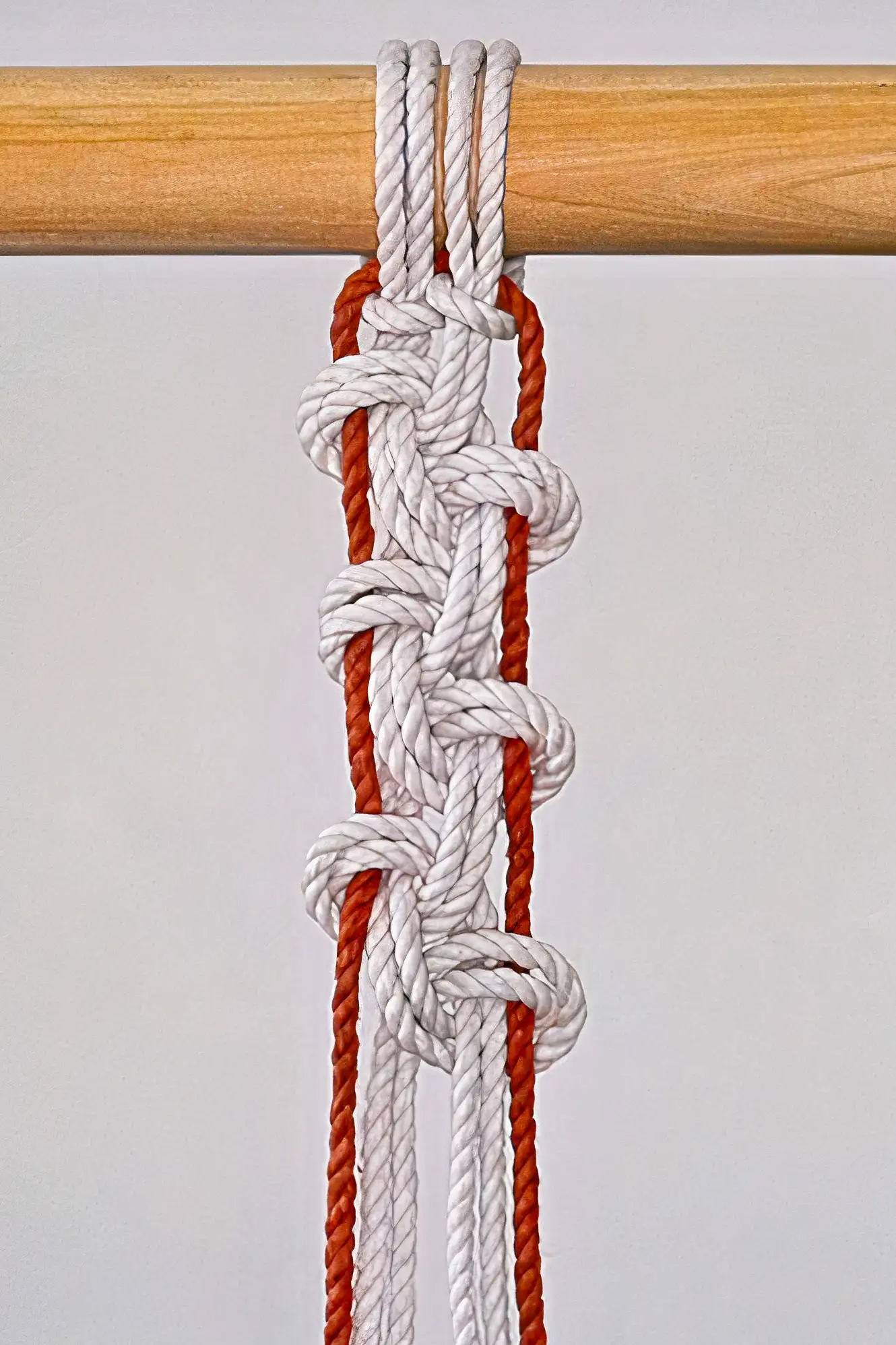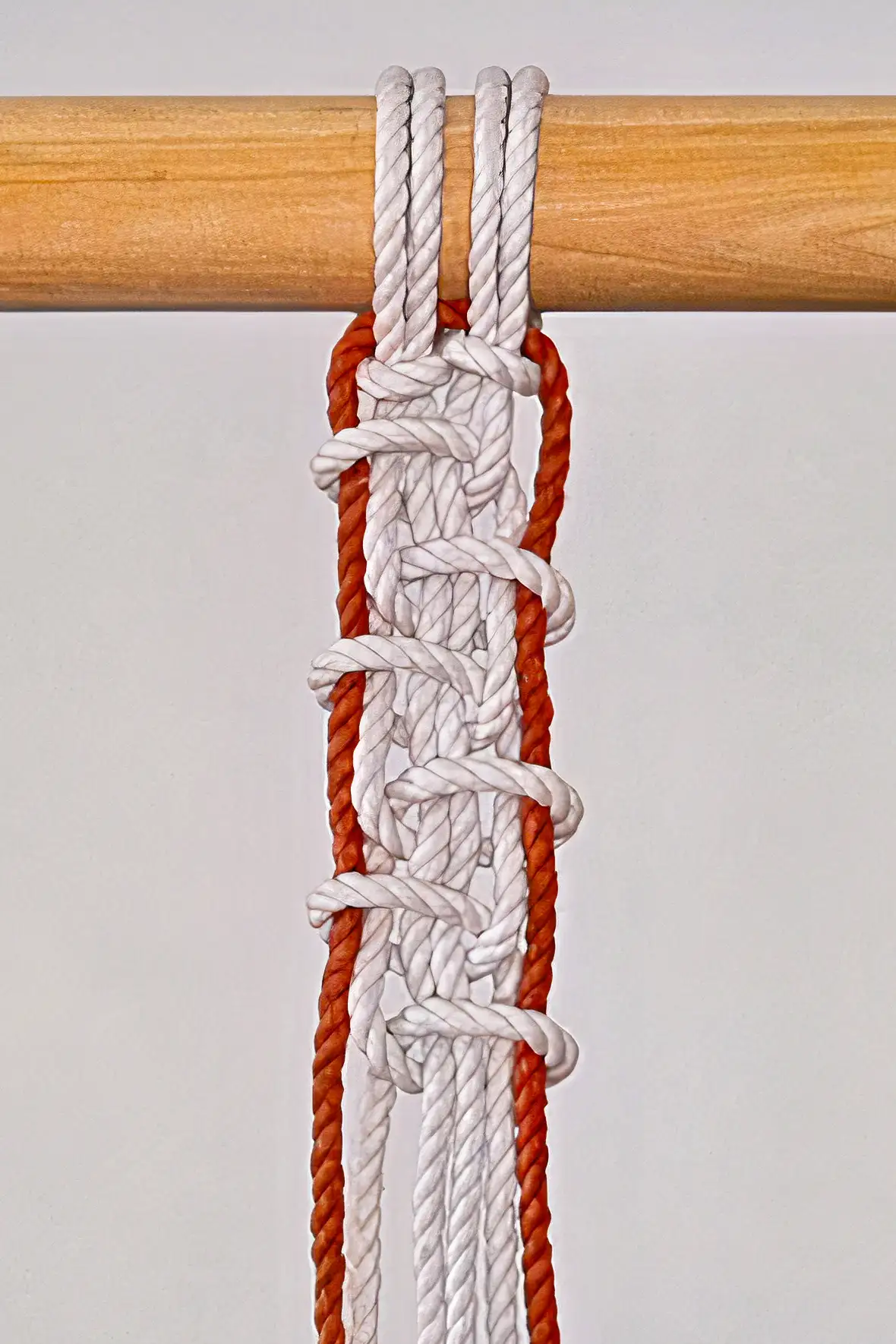 If you're just starting out with macrame, the key is to start off small. You'll want to have a few extra lengths of cord for filler, and two or three times that much for the working cord. You can always cut the fringe at a later stage if you need to. Keep tension while tying knots. Attempt to avoid too small or too big knots – it will take practice to make neat, tidy knots.
Whether you're an experienced crafter or a novice, you can find a macrame class near you. It is easy to learn the basics of macrame. A macrame teacher will explain how to tie the knots and give you some tips. Most macrame classes will include video tutorials to help you learn the rope-tying basics. You'll also receive free patterns to follow when making your macrame masterpieces.
Materials:
– 6 ft of 4mm String (Colours: Moonlight and Terracotta)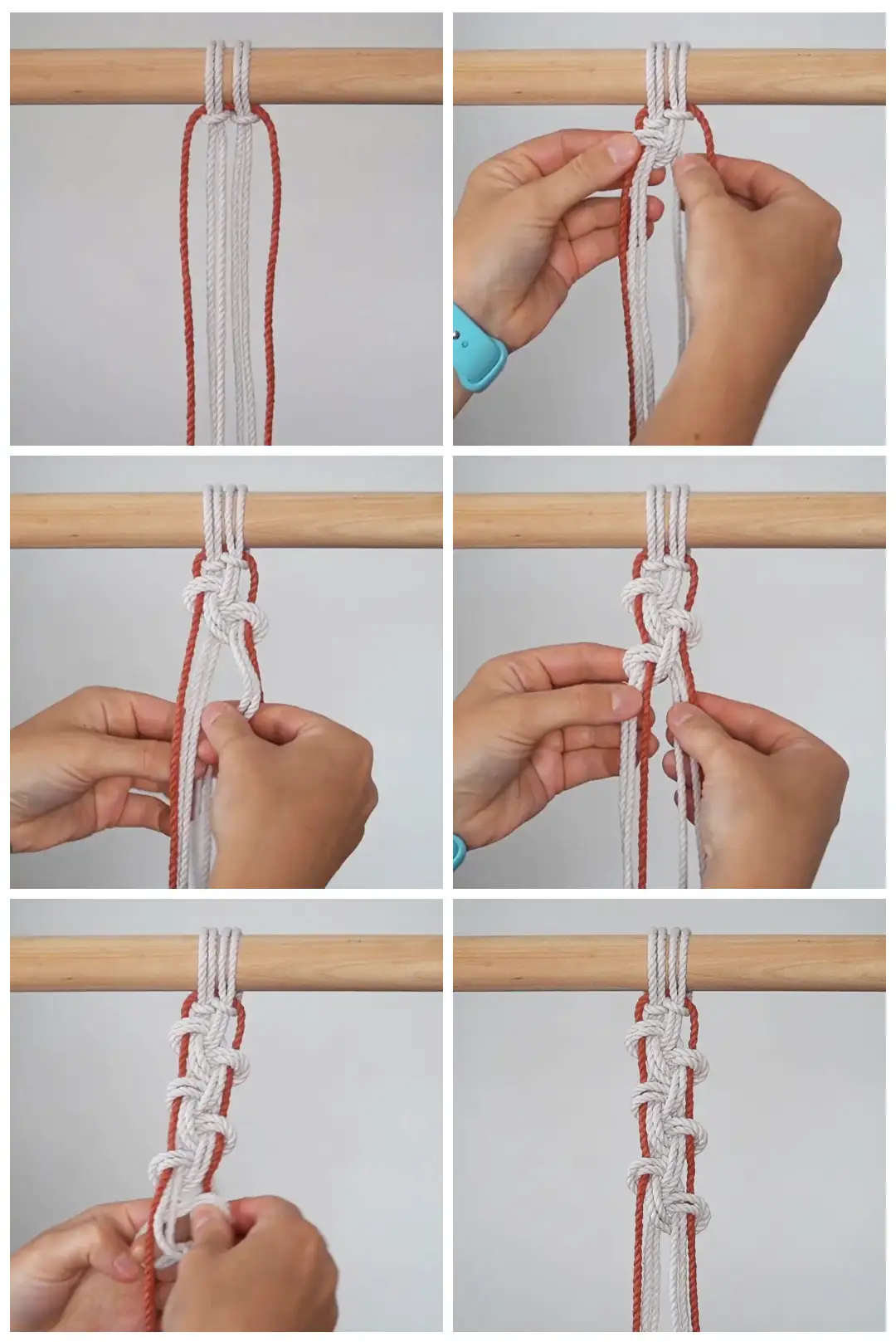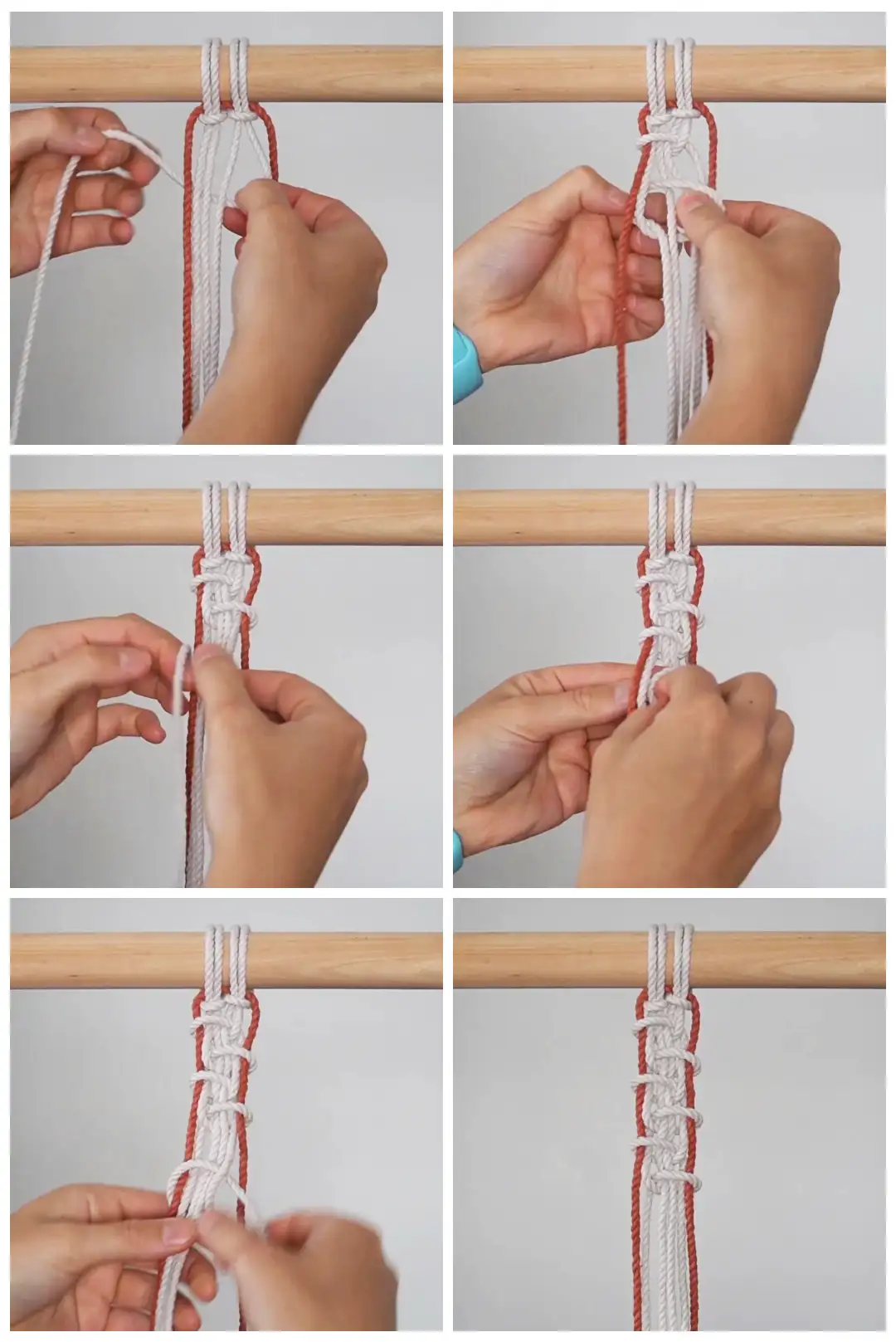 Tutorial Video:
DIY Macrame – Intermediate Pattern Tutorial

Materials:
Approx. 60 ft of 3mm Classic String (Colour: Natural)
Tutorial Video: